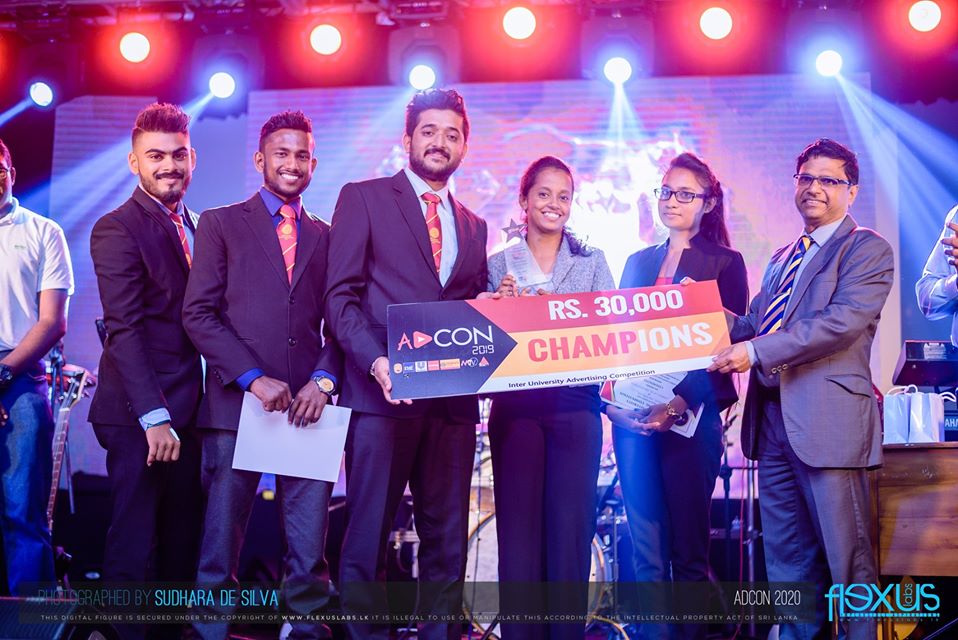 AdCon 2019 Inter University Advertising Competition.
The Department of Marketing, Faculty of Management and Finance, University of Ruhuna, holds the pride of organizing "AdCon", the first ever advertising focused inter-university competition in Sri Lanka.
"AdCon" was in progress since September 2019 and was successfully completed as a multi-phase competition on the 6 th of February 2020. It enabled young undergraduates in the State University system to unveil their creative marketing skills while forming a strong platform for creating a sound relationship with the corporate sector of the country.
Read more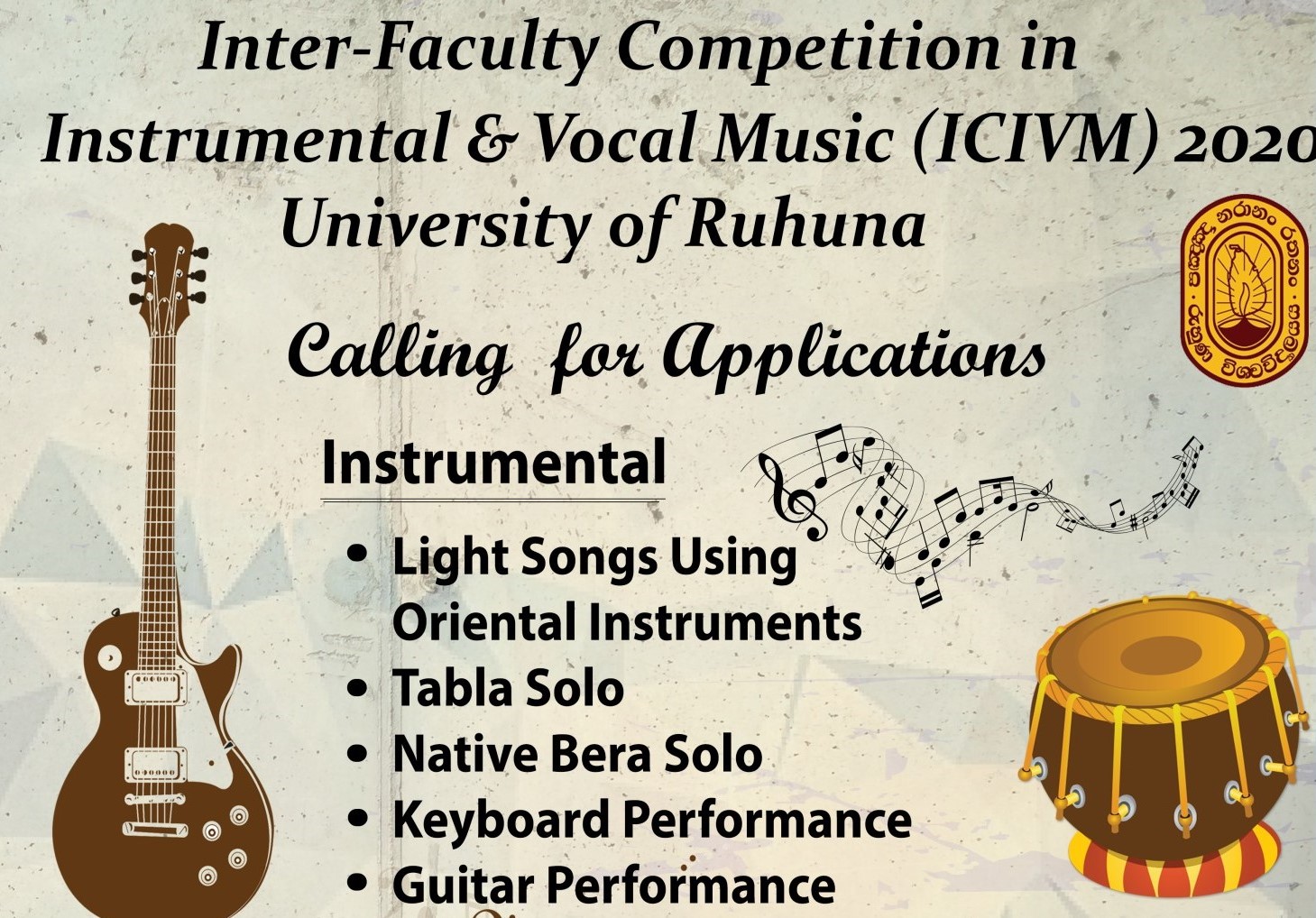 ICIVM 2020: Calling for Applications
Inter-Faculty Competition in Instrumental &Vocal Music (ICIVM 2020), which is organized by the University of Ruhuna in each consecutive year, calls for candidates to submit their applications on or before 28th of February, 2020. The ICIVM 2020 will offer contestants a wide array of opportunities for both solo and choral singing, thus allowing them to choose upon several options. Based on the focus, as the name of the competition itself suggests, it can be broadly categorized into two separate areas, namely vocal and instrumental. As in the flyer, the vocal and instrumental competitions include a range of individual and group performance items.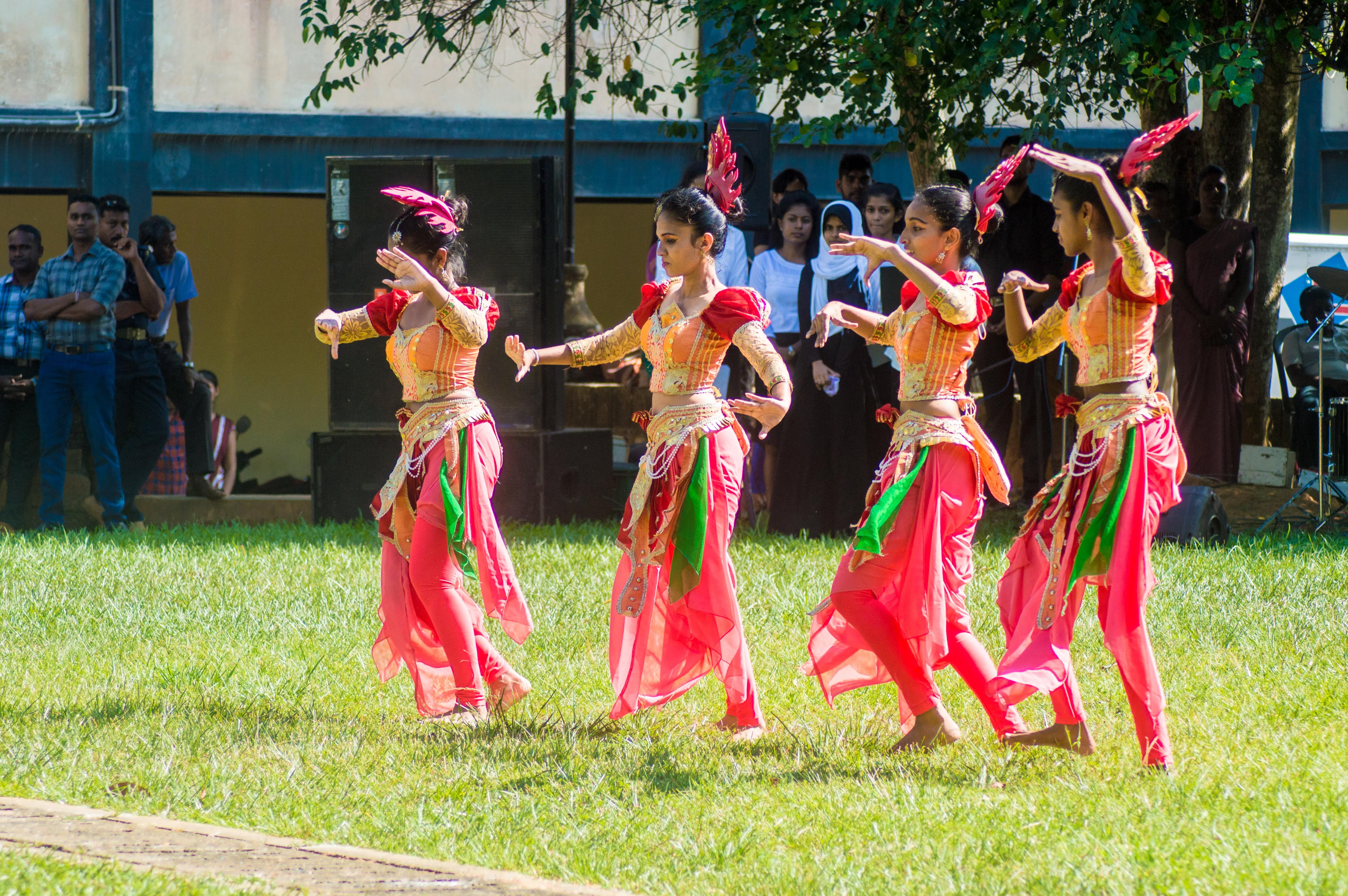 Freshers' Blooms 2020
'Freshers' Blooms 2020', a talent show organized by the faculty for freshers, ended with a remarkably enjoyable evening on the 17th of January 2020 at the open theatre near the university library premises. Being a part of the orientation program conducted for the new students, the talent show was involved with new students as well as the academic and non-academic staff, symbolizing harmony and unity among all members of the faculty. The event was colored with many musical and dancing items along with the short dramas.
Miyuru Kalpana- Geetha vicharaya
The Circle of Accounting, attached to the Department of Accounting and Finance of the Faculty of Management and Finance has organized a Musical Event called "Miyuru
Kalpana- Geetha vicharaya" on 19 th of February 2020 From 01.30 p.m. to 04.30 p.m. atMFLT 01 Lecture Hall.
International Conference on Management and Economics
ICME 2020, under the theme of "The Role of Business Intelligence in Shaping Organizations in Emerging Economies" aims to create a forum for academics, researchers, and practitioners across the globe to debate and share their knowledge on business intelligence and its impact on the economy and contemporary management practices.
Icme2020
Digital Disruption 2019
Digital Disruption 2019 creates a platform in exploring and creating opportunities in the Digital Economy. The forum will cover the most crucial aspects of digitalization and digital economy with the insights of experts who played immense roles in the commencement of this transformation. This exploration will reveal hidden opportunities and open up new paths for researchers, existing and future entrepreneurs.
Visit Digital Disruption 2019
Alumni Association of Faculty of Management and Finance
We are pleased to inform all the graduates of Faculty of Management and Finance (FMF), the University of Ruhuna that we have planned on establishing an Alumni Association for our faculty. Undoubtedly, this would be a great opportunity for all of you for a wonderful reunion with your friends and colleagues to share and to recall your indelible memories of university life. We invite you all to join us and be a part of this endeavor.
Button Text