Sagalee Ihalalanda, (Mrs.)
BBA (Ruh, SL), MSc (Sjp, SL)
---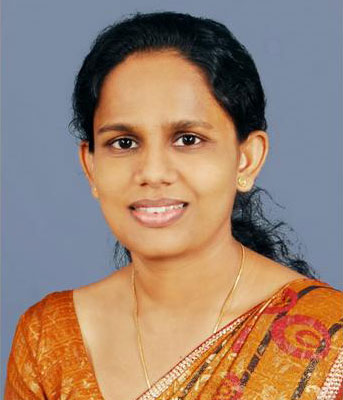 senior Lecturer
Department of Human Resource Management
Faculty of Management and Finance
University of Ruhuna, Matara
Sri Lanka
Email: This email address is being protected from spambots. You need JavaScript enabled to view it.
Mobile: +94 77 6124835
Fixed Phone: +94 41 2222681/2 (Ext:3931)
Fax: +94 41 2227015
---
BIOGRAPHY
Sagalee Ihalalanda, is working as a Senior Lecturer attached to the Department of Human Resource Management, Faculty of Management and Finance, University of Ruhuna. She obtained her BBA degree, specialized in Human Resource Management from University of Ruhuna in 2009 and M.Sc in Management degree from University of Sri Jayewardenepura in 2015. At present she is conducting lectures in Personnel Economics and Performance Management. Her research interest is in the field of Human Resource Management..
---
CONFERENCE PROCEEDINGS & PRESENTATIONS
Sagalee I.L.L., Galhena, B.L.(2012 ) Incentives for health worker retention in private Hospitals (With reference to motivational variables), 09 th Academic Sessions ,University of Ruhuna.Sri Lanka.
Sagalee, I.L.L.,Ganewatta, G.K.H.(2011). Determinants of employee absenteeism, International conference on Modern Trends in Innovative Management - MTIM 2011, Rajarata University, Sri Lanka.
---