Volley Busters Intra Faculty Volleyball Championship- 2022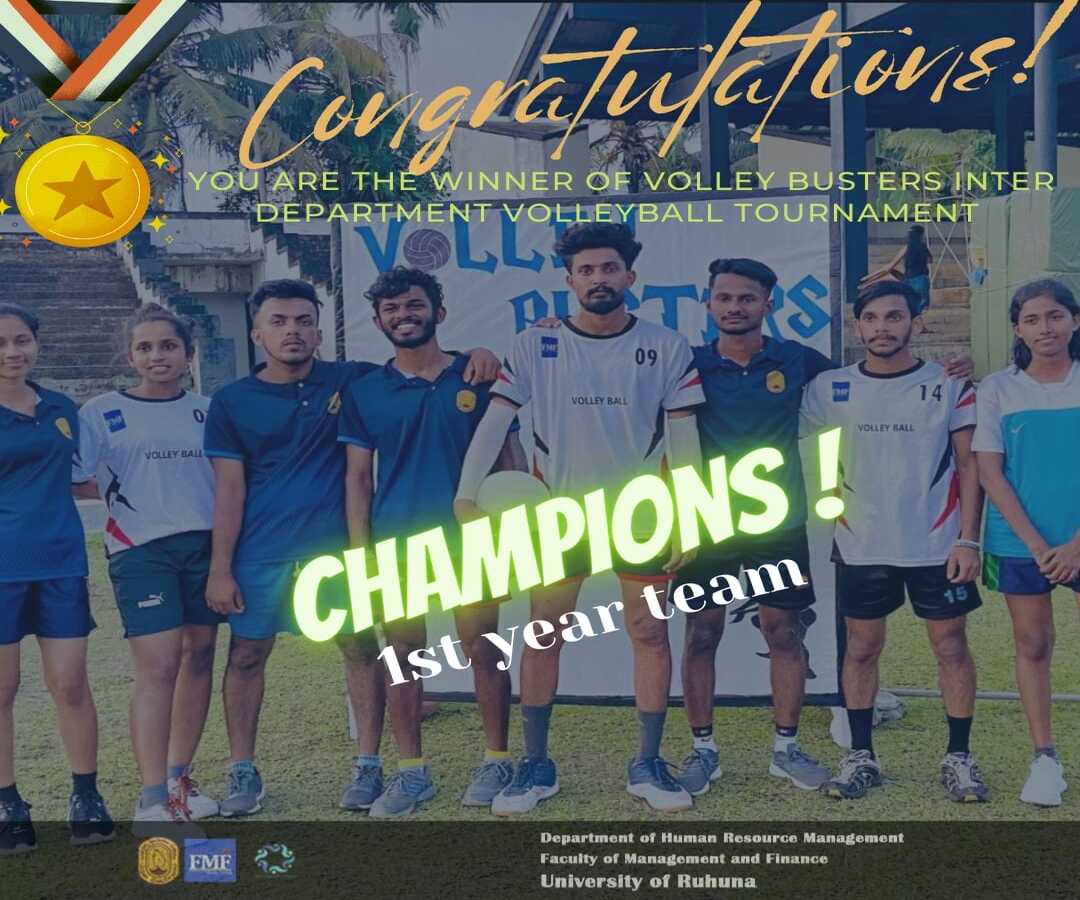 Circle of Human Resource Development, Department of Human Resource Management organized a year-end intra- faculty volleyball championship on 28th December 2022 from 1.00- 6.00 pm at the university of Ruhuna main stadium. By representing each department of the Faculty of Management and Finance student team competed in the volleyball championship and the championship was won by the 1st year team of the Faculty of Management and Finance in three sets to one.
Thrive for a successful career- Career guidance workshop
HR Disclosure-2022 Magazine Launch
English for Dissertation Writing
The role of an intern- From an industry perspective
Data Analysis in Qualitative research
Image 'නැණාභිවර්ෂා' 02nd Anniversary Celebration- Department of Human Resource Management
Be a Job Creator, Not a Seeker
"HR now and Beyond" a webinar
Out Bound Training program- 2000 and 3000 levels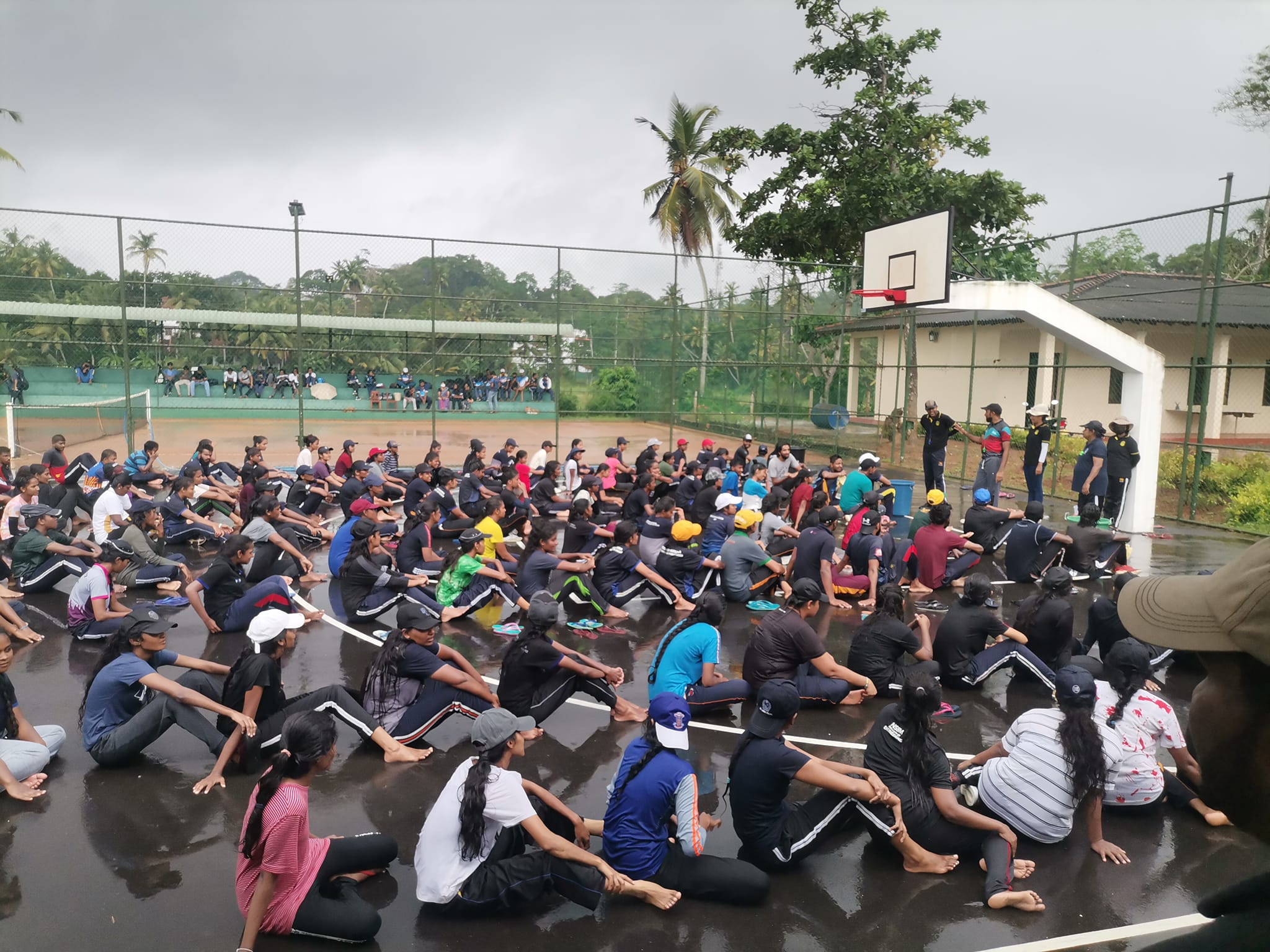 To develop undergraduates' leadership skills and outgoing personalities Department of Human Resource Management organized a two-day Out Bound Training (OBT) program in collaboration with Career Cell, Faculty of Management and Finance. This training program was facilitated by the Career Guidance Unit, University of Ruhuna. The program was held on 8 th and 9 th November 2022 at university premises and 2000-level and 3000-level HRM specialized undergraduates participated. At the end of the 1 st day of the OBT program bonfire night was held and Prof. E.P.S. Chandana, Deputy Vice-chancellor of the University of Ruhuna graced thisoccasion as a chief guest.
Boosting interview performance by building confidence
How to Amp Up Your LinkedIn Profile
Professional Resume Writing
Dr. Rathnayaka's Felicitation Ceremony
Renewing Identity- Personality Development Workshop
"Sahurda Nimawaka Nimeshaya"
On & Above HRIS Performance Management as an HR System
The Department of Human Resource Management had the honor of organizing the 'Make yourself to win the industry' Internship Awareness Session series for the 4000 level undergraduates who will be starting their Internship phase soon. The first session was conduted by Prof. P. A. P. Samantha Kumara, The Dean, Faculty of Management & Finance, University of Ruhuna on 12 th September 2022 at MFLT 01. How to shape the undergraduates' personalities for the corporate sector was addressed during the
session.
The role of an intern: In an industry perspective
A guest lecture on "HR Audit in an organizational context