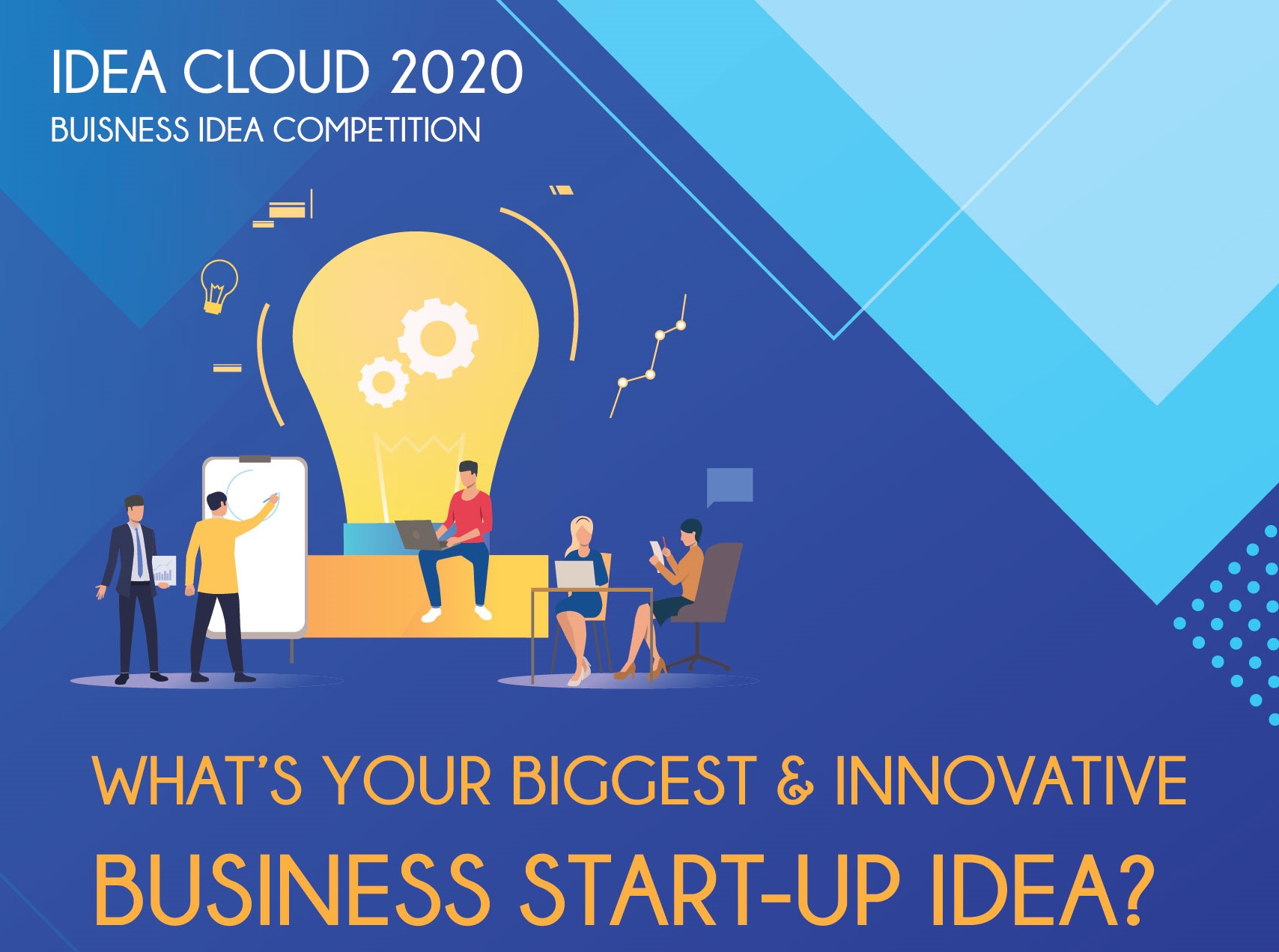 Idea Cloud 2020
Idea Cloud is an intra-university business start-up idea competition organized by the Faculty of Management and Finance, University of Ruhuna. 2020 is the second consecutive year in which Idea Cloud will be rolled out. Undergraduates of the University of Ruhuna are invited to upload their self-prepared proposals together with your name, registration number and contact details to the following link on or before 15th August 2020. Selected Finalists will be provided with the opportunity to present their ideas before a renowned panel of entrepreneurs and academia.
For more information: 076 8 76 3285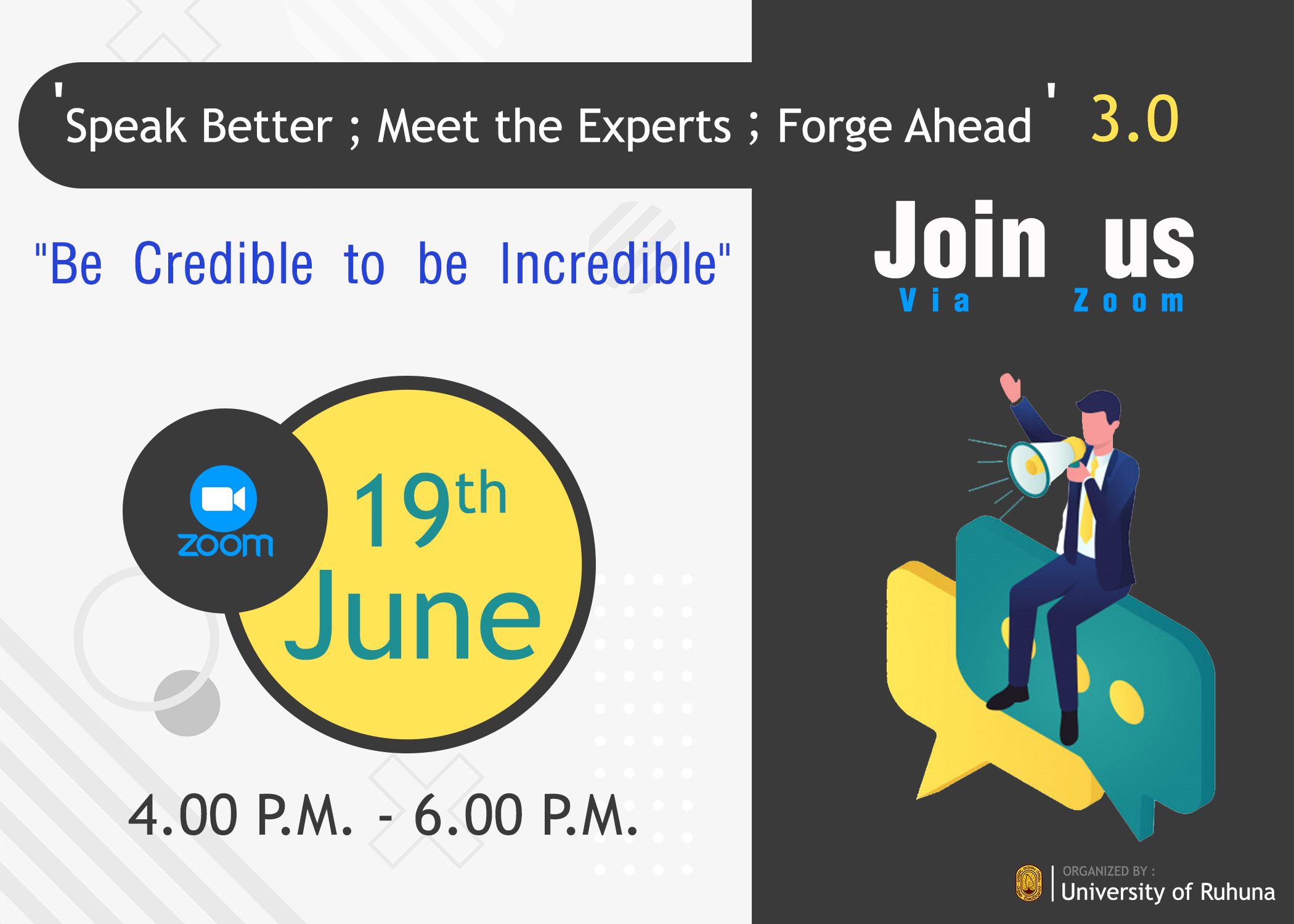 Speech-Crafting Initiative 3.0
The third session of speech-crafting initiative, namely "Speak Better; Meet the Experts; Forge Ahead–3.0", organized by the UoR to help undergraduates become an effective speaker was conducted via Zoom on 19 th of June 2020 from 4.00 p.m. to 6.00 p.m., with the participation of more than 250 participants. The theme of the session was "Be Credible to be Incredible", which really captivated the audience in a more convincing manner. Mr. Thanuka de Silva and Ms.Chakrangi Dahanayake served as the resource persons of the session.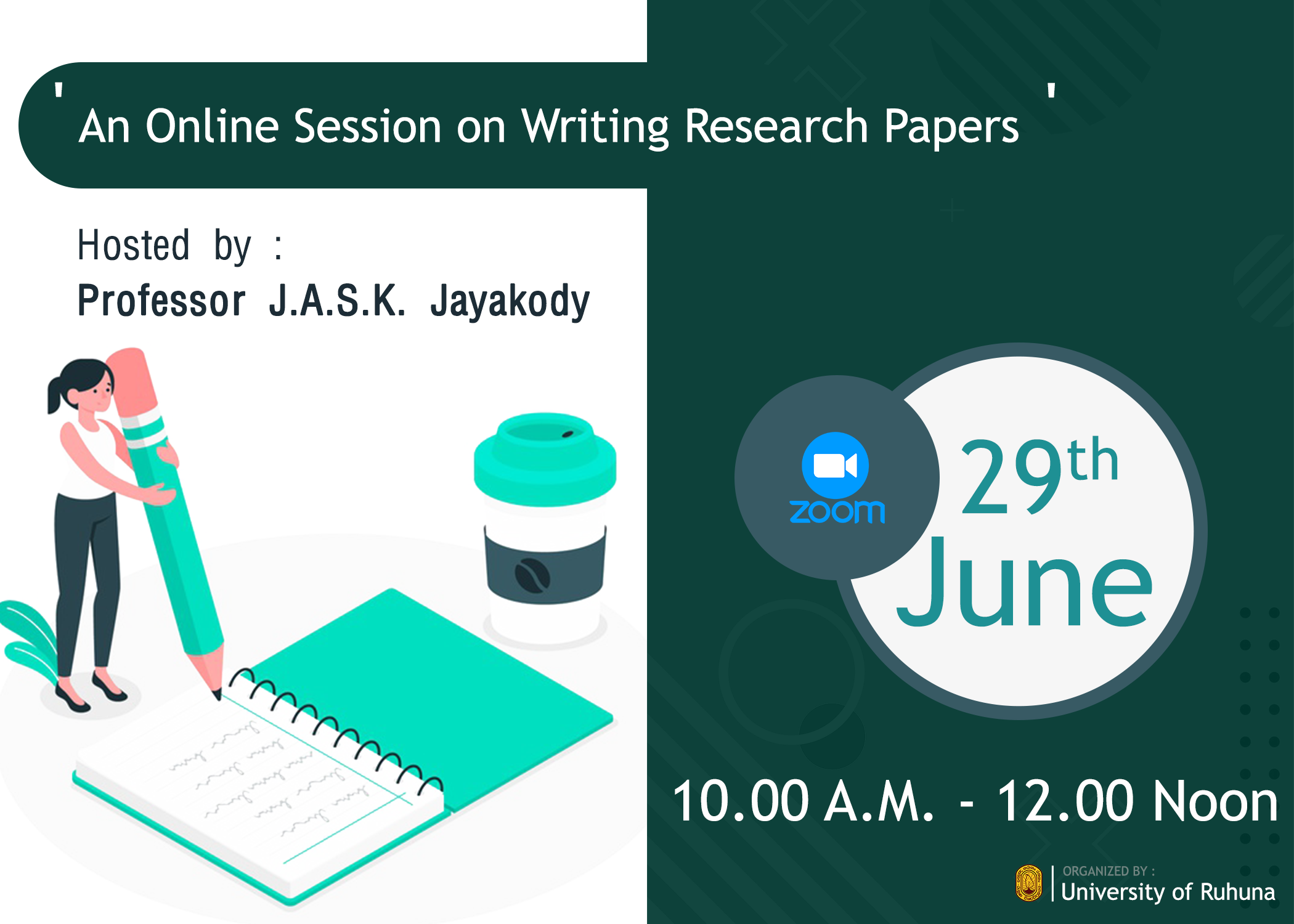 Writing Research Papers
An online workshop targeted at providing academic staff of the faculty with valuable inputs on how to being an effective research supervisor and how to write publishable research papers, was conducted via Zoom on 29 th of June 2020 from 10.00 a.m. to 12.00 noon, with the participation of nearly 40 academic staff at the faculty. The session was hosted and conducted by Professor J. A. S. K. Jayakody, Director, Institute of Human Resource Advancement, University of Colombo, and it was an absolute success.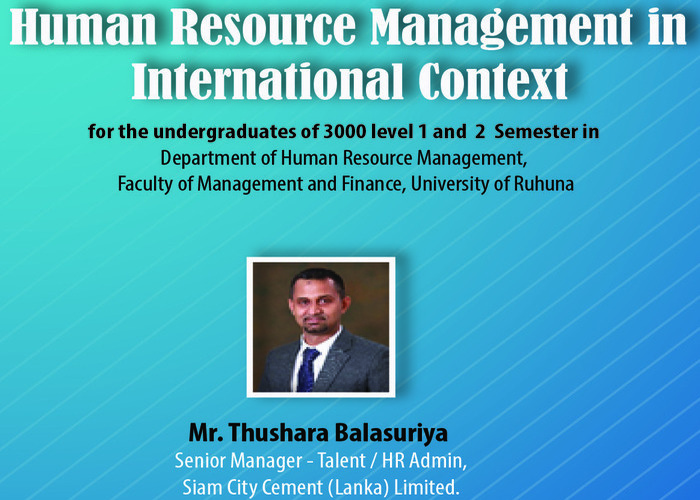 HRM in International Context
An online session on "Human Resource Management in International Context", organized by the Department of Human Resource Management was conducted via Zoom on 17 th of June 2020. The session kicked off at 5.00 p.m. and continued for duration of one hour. This was hosted by Mr. Thushara Balasuriya, Senior Manager- Talent/HR Admin, Siam City Cement (Lanka) Ltd. The 3000 level undergraduates major in Human Resource Management was the target group and the session was an absolute success, with the participation of nearly 50 participants.
International Conference on Management and Economics
ICME 2020, under the theme of "The Role of Business Intelligence in Shaping Organizations in Emerging Economies" aims to create a forum for academics, researchers, and practitioners across the globe to debate and share their knowledge on business intelligence and its impact on the economy and contemporary management practices.
Icme2020
Digital Disruption 2019
Digital Disruption 2019 creates a platform in exploring and creating opportunities in the Digital Economy. The forum will cover the most crucial aspects of digitalization and digital economy with the insights of experts who played immense roles in the commencement of this transformation. This exploration will reveal hidden opportunities and open up new paths for researchers, existing and future entrepreneurs.
Visit Digital Disruption 2019
Alumni Association of Faculty of Management and Finance
We are pleased to inform all the graduates of Faculty of Management and Finance (FMF), the University of Ruhuna that we have planned on establishing an Alumni Association for our faculty. Undoubtedly, this would be a great opportunity for all of you for a wonderful reunion with your friends and colleagues to share and to recall your indelible memories of university life. We invite you all to join us and be a part of this endeavor.
Button Text